Today we are very happy to announce that we have added a much-requested feature Sketch/Board Switching to our video conference module.
Open a video conference and go to the sketch tab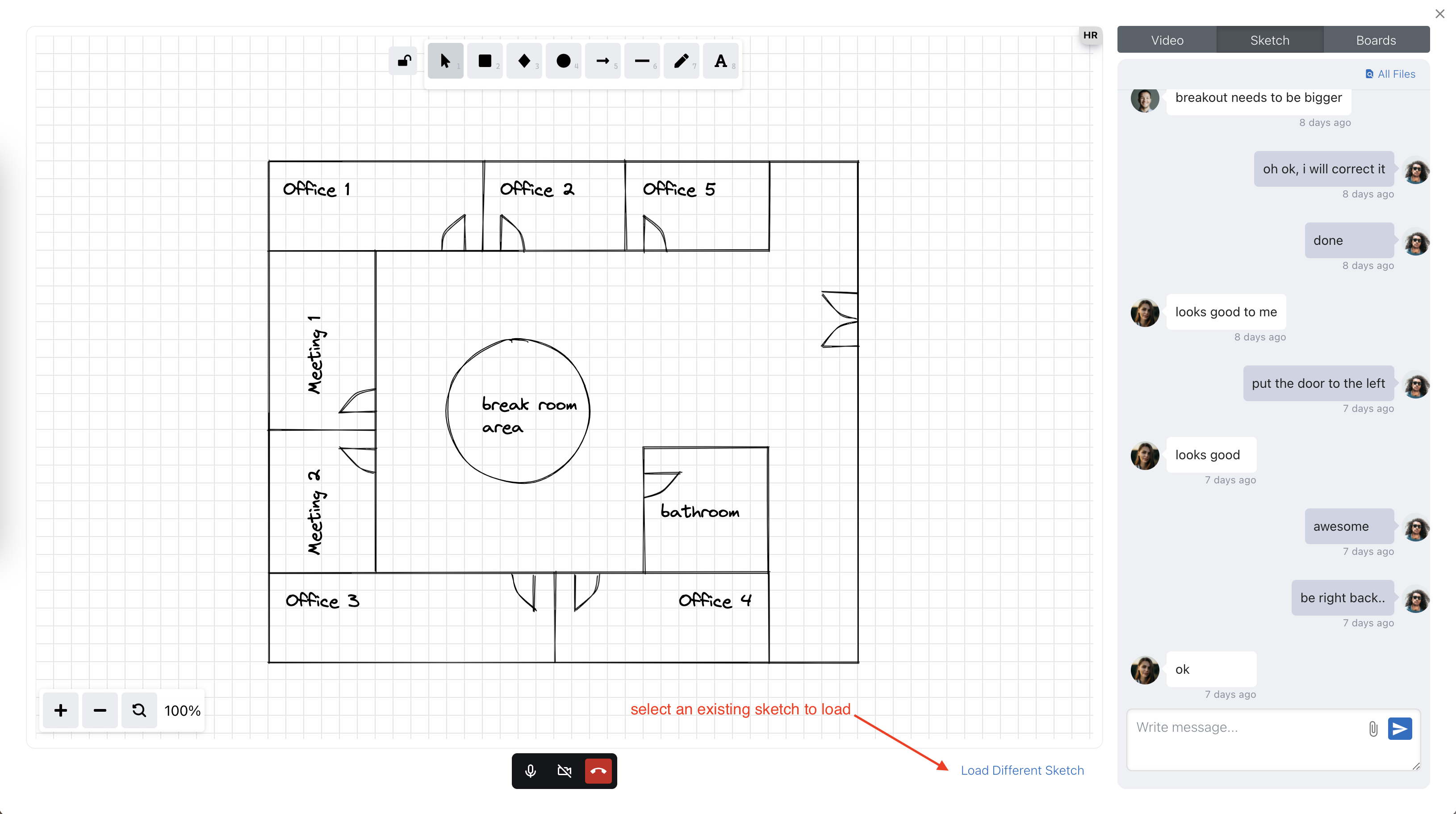 Once clicked the Load Different Sketch link you will be able to select an existing sketch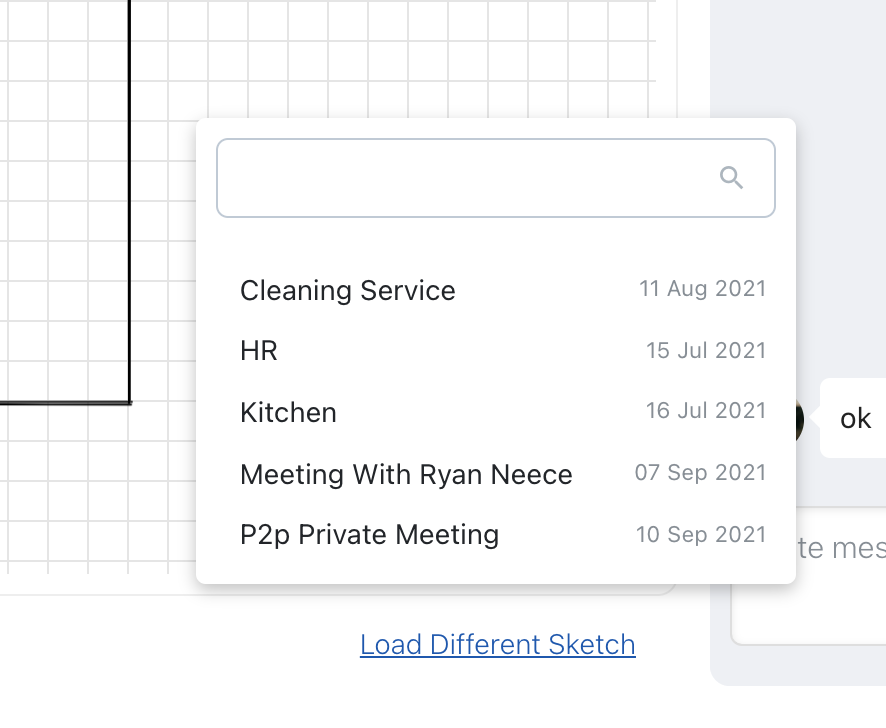 Click on the desired sketch and start using it!
PS: The same flow is also available for Boards!
Happy times :)