As remote work and collaboration continue to gain traction, finding the right screen sharing app has become increasingly important. But with so many options available, how do you choose the best one for your needs? This comprehensive guide will take you through the top screen sharing apps in 2023, their features, benefits, and limitations, as well as provide you with practical tips for effective screen sharing and real-life applications. So let's dive in and discover the perfect screen sharing app for you!
Short Summary
Review features and functionalities of top 5 screen sharing apps for 2023 to find the best one for your needs.
Consider ease of use, collaboration tools, device compatibility & integrations when selecting a screen sharing app.
Follow tips such as keeping a clutter free desktop & turning off notifications to ensure effective remote collaboration through screen sharing.




Top 5 Screen Sharing Apps for 2023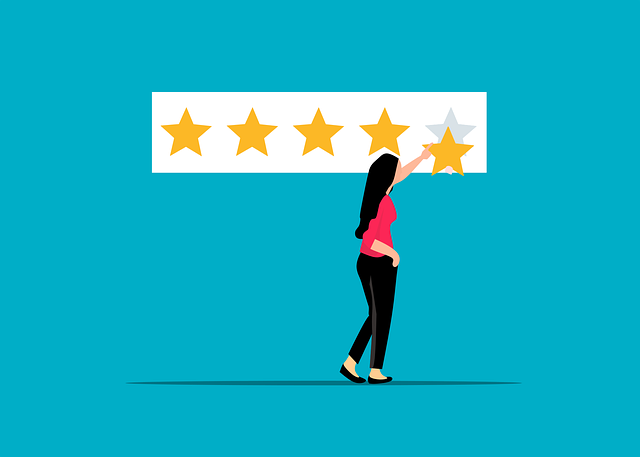 In today's fast-paced world, effective communication and collaboration are crucial. Whether it's a business meeting, an online class, or a gaming session, screen sharing apps play a vital role in bringing people together, regardless of their physical location. So let's explore the top 5 screen sharing apps of 2023 that are making remote collaboration seamless and productive.
These apps include:
Zoom
Microsoft Teams
Slack
Google Meet
Cogency.io
Webex App
Each of these apps offers unique features and benefits, catering to different needs and preferences. Let's dive into the specifics of each app and see what they have to offer.




Zoom
Zoom is a popular choice for businesses of all sizes, offering easy mobile access and a user-friendly interface. With a free plan that accommodates up to 100 participants, it's a cost-effective option for those who need basic screen sharing capabilities. The free version allows for unlimited one-on-one meetings, but group meetings have a 40-minute time limit. For those who require advanced features, such as call recording or additional participants, Zoom offers various paid plans ranging from $14.99 to $30 per host per month.
One of the standout features of Zoom is its cross-platform compatibility, supporting:
Windows
Mac
Linux
iOS
Android devices
This ensures that no matter what device your team members use, they can easily join and participate in meetings. With HD video and audio, end-to-end encryption, and the ability to share your entire screen or specific applications, Zoom provides a reliable and secure screen sharing experience.




Microsoft Teams
Microsoft Teams is an excellent screen sharing app for Microsoft 365 users. It offers:
Private chats
Text chat conferences
Chat rooms
Face-to-face video screens
With its integration into the Microsoft ecosystem, Teams allows users to collaborate on documents in real-time, making it a powerful tool for remote teams.
The free version of Microsoft Teams has certain limitations. It only allows a maximum of 100 participants and has a limit of 60 minutes per meeting. Additionally, it offers only 5 GB of cloud storage per user. For those in need of more advanced features and increased collaboration capabilities, Microsoft Teams offers paid plans starting at $4 per user/per month. These plans provide additional participant capacity, more storage, and features such as meeting recording and phone system integration.
Microsoft Teams is compatible with Windows, Mac, iOS, and Android devices, ensuring seamless collaboration across different platforms.




Slack
Slack is a cloud-based app that focuses on team communication through messaging, file sharing, video, and voice calls. The platform is easy to use and offers integrations with numerous other productivity tools.
Some key features of Slack include:
Messaging: Users can send direct messages or create channels for team discussions.
File sharing: Users can easily share files and documents with their team members.
Video and voice calls: Slack allows users to make video and voice calls within the app.
Screen sharing: Users can share their screens during video calls, making it a versatile tool for remote collaboration.
Slack is a popular choice for teams looking to improve communication and collaboration.
However, one limitation of Slack is its weak search system, which can make finding specific information or files challenging. The free version of Slack supports up to 15 participants per call, with the option to upgrade to a paid plan for larger teams and additional features. Paid plans start at $6.67 per month, accommodating up to 50 participants on video calls.
Slack is compatible with Web, Windows, macOS, Linux, iOS, and Android, ensuring a seamless experience across various devices.




Google Meet
Google Meet is a free screen sharing software that allows virtual meetings and integrates with other Google tools such as Calendar and Drive. With a capacity of up to 100 participants for a duration of 60 minutes, Google Meet caters to both small and large teams.
The platform offers:
Screen sharing
Live closed captioning
Chat messaging
Capability to record meetings for future reference
For those who require more advanced features or increased participant capacity, Google Meet offers subscription plans such as G Suite Essentials ($8 per user per month, up to 300 participants) and G Suite Enterprise ($25 per user per month, up to 250 participants). Google Meet is compatible with Windows, Mac, and Linux operating systems, ensuring a smooth experience for users on different devices.




Cogency.io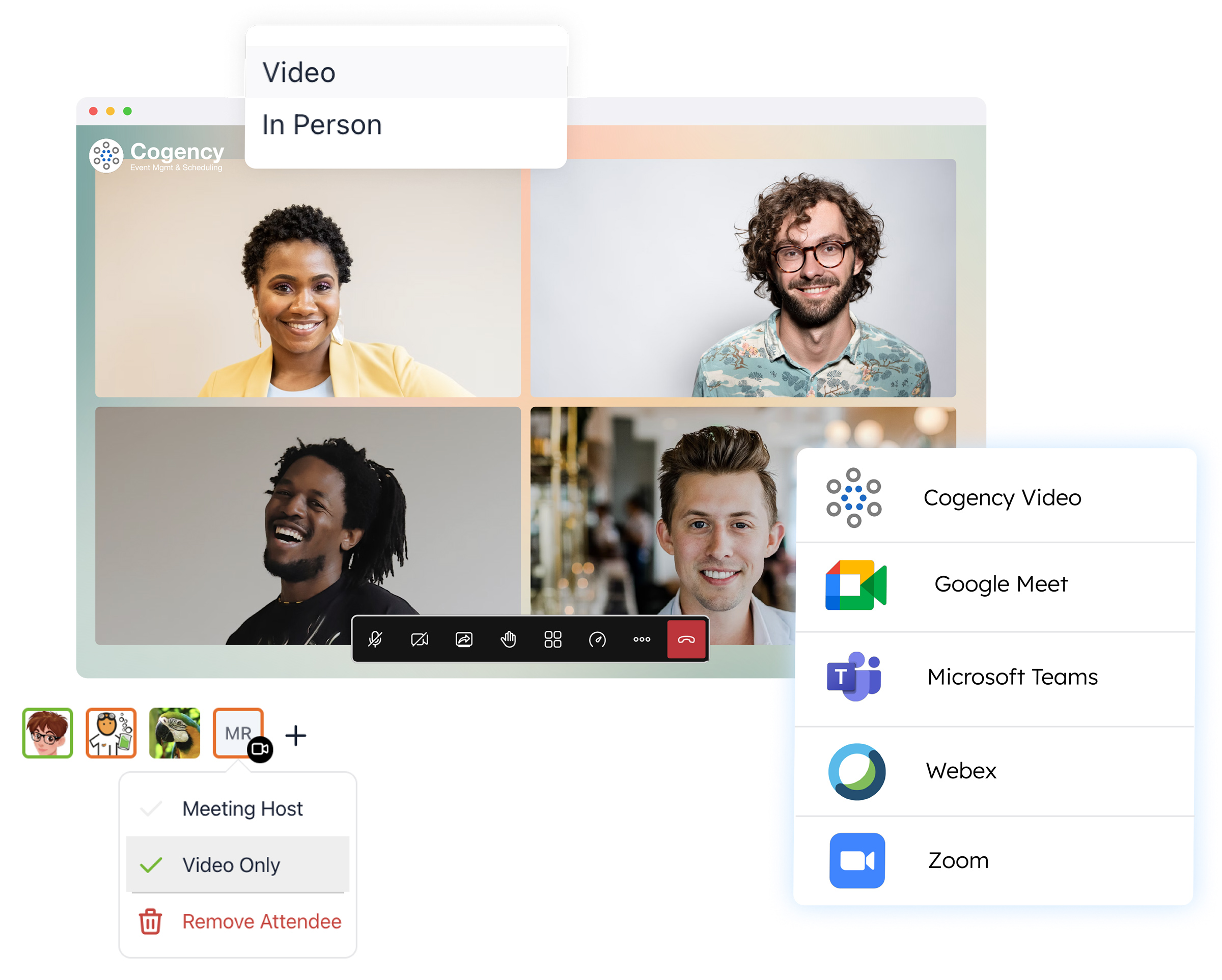 Cogency.io is a cutting-edge screen sharing app that offers:
Advanced collaboration tools
Seamless integration with popular productivity apps
Video conferencing
Screen sharing
Whiteboarding
Cogency.io aims to enhance the remote collaboration experience for its users.
The pricing of Cogency.io varies depending on the plan selected, with the Business Plan accommodating up to 250 participants in a meeting. One of the advantages of using Cogency.io is its free trial period, allowing users to test out the app's features before committing to a paid plan. This makes it an attractive option for teams looking for a screen sharing app with advanced collaboration capabilities.




Webex App
Webex App is a video conferencing and collaboration platform that offers screen sharing tools, virtual whiteboarding, recording, and end-to-end encryption. Catering to a wide range of users, the Webex App allows for easy communication and collaboration among remote teams, educators, and technical support staff.
Pricing for Webex App ranges from $13.50 to $26.95 per month per host, with different participant limits depending on the plan chosen. Webex App is compatible with Windows 10 and later, Android 9.0 and above, and Mac OS X 10.13 or later, ensuring a seamless and accessible experience for users on various devices.


Essential Features to Look for in a Screen Sharing App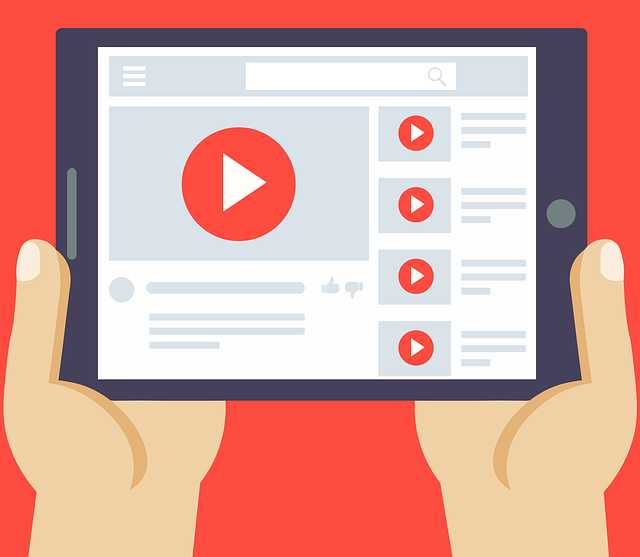 When selecting the best screen sharing app for your remote collaboration needs, it's crucial to consider several factors.
These include:
Ease of use
Collaboration tools
Device compatibility
Integrations with popular productivity apps
By focusing on these essential features, you can ensure that the screen sharing app you choose will provide a smooth and efficient remote collaboration experience for all team members.




Ease of Use
Usability plays a significant role in the success of any screen sharing app. A user-friendly interface, rapid launch, and clear directions can make all the difference in ensuring smooth communication during online meetings. As screen sharing sessions often involve multiple users, it's important to choose an app that is accessible and easy to navigate, even for those with limited technical knowledge.
To ensure a seamless user experience, it's essential to:
Test the screen sharing feature
Prepare in advance
Disable notifications
Keep the desktop organized
A well-organized and intuitive screen sharing app, considered the best screen sharing software, will not only make remote collaboration and remote access more efficient, but also help in building trust among team members.




Collaboration Tools
Effective remote collaboration requires more than just screen sharing. Collaboration tools such as presenter switching, shared annotation, and screen recording are essential for successful online meetings and presentations. These features allow team members to actively participate in discussions, provide feedback, and review sessions later for reference or improvement.
When choosing a screen sharing app, ensure that it offers a comprehensive suite of collaboration tools that cater to your team's specific needs. This will help in fostering a productive and engaging remote collaboration environment, ultimately leading to better teamwork and results.




Device Compatibility and Integrations
In the age of remote work, device compatibility and integrations with popular productivity apps are crucial factors to consider when choosing a screen sharing app. With team members often using different devices and operating systems, it's essential to select an app that is compatible across various platforms, ensuring seamless collaboration.
Additionally, it's important to choose a screen sharing app that integrates with other productivity applications your team uses, such as project management or file sharing tools. This will help streamline your team's workflow and improve overall efficiency.
By focusing on device compatibility and integrations, you can ensure that your team can collaborate effectively, regardless of the mobile devices they use or the apps they rely on.




Free vs. Paid Screen Sharing Apps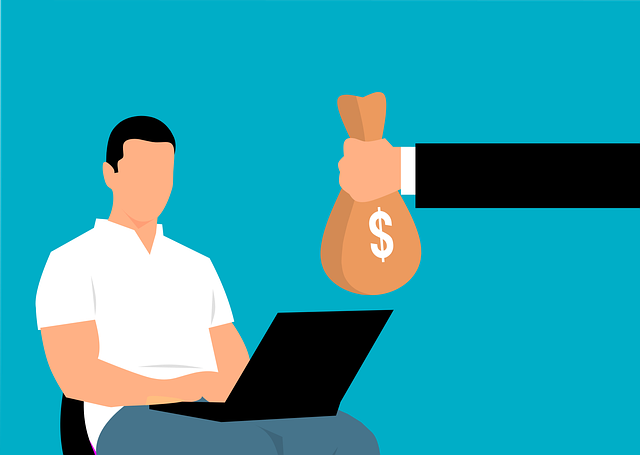 When it comes to screen sharing apps, there are both free and paid options available. While free apps may provide basic screen sharing capabilities, they often have limitations in terms of features, participant capacity, and security. Paid screen sharing apps, on the other hand, generally offer more advanced features such as unlimited meeting time, increased security, and additional functionalities.
To determine which option best suits your needs, consider factors such as your budget, required features, and team size. It's also important to compare the features and limitations of different apps, read reviews, and test the apps out for yourself. By doing so, you can make an informed decision about whether a free or paid screen sharing app is the right choice for your team.




Tips for Effective Screen Sharing in Remote Collaboration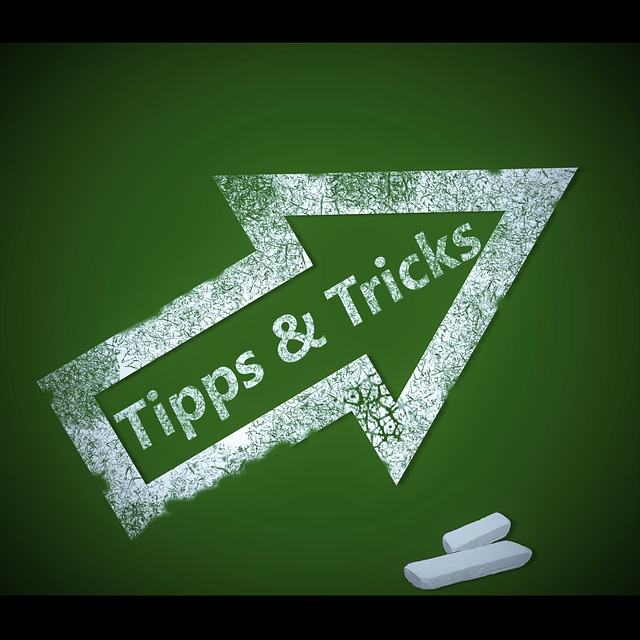 To make the most out of your chosen screen sharing app, it's crucial to follow some practical tips for effective remote collaboration. First, ensure that your desktop is clutter-free and well-organized before sharing your screen. This helps minimize distractions and allows participants to focus on the content being presented.
Another helpful tip is to turn off notifications on your device during screen sharing sessions. This prevents any unwanted interruptions and maintains a professional atmosphere during meetings.
Additionally, it's a good idea to review any presentations or materials beforehand to ensure that they are accurate and up-to-date. By following these tips, you can ensure a smooth and efficient screen sharing experience for all participants.




Real-Life Applications of Screen Sharing Apps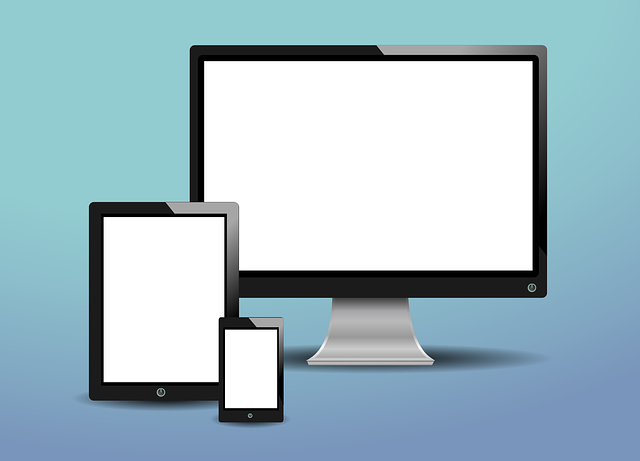 Screen sharing apps, including mobile screen sharing solutions, have a wide range of practical applications across various industries and sectors. For instance, in remote work settings, a screen sharing tool enables employees to access and manage devices in the office remotely, transfer files, and test software.
In educational and training contexts, screen sharing apps provide practical demonstrations and learning experiences for students, capturing their attention through interactive visuals. With the screen share feature, these apps have become indispensable tools in today's digital world.
Technical support teams also benefit from screen sharing apps as they allow customers to share their screens with technical staff, enabling them to identify problems and provide assistance. In the gaming industry, screen sharing enhances communication in online multiplayer games, supports internet broadcasting, and facilitates competitive gaming tournaments.
These real-life applications demonstrate the versatility and utility of screen sharing apps, including desktop sharing software, in enhancing collaboration and communication across various fields.




How to Choose the Best Screen Sharing App for Your Needs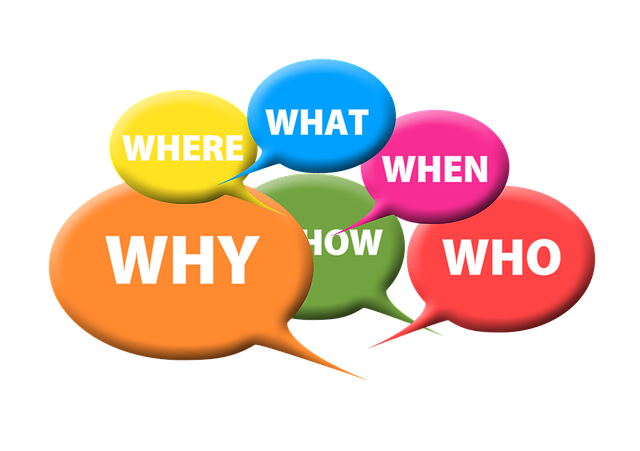 Selecting the best screen sharing app for your needs involves a thorough assessment of various factors such as:
collaboration features
user-friendly interface
price
editing functionalities
screen-recording options
By comparing the features and functionalities of different apps, reviewing customer feedback, and considering your specific requirements, you can make an informed decision about the app that best suits your needs.
Take the time to test the apps out for yourself and assess their strengths and weaknesses. Additionally, consider the quality of customer support and the app's overall reliability. By carefully evaluating these factors, you can confidently choose the screen sharing app that will help your team thrive in a remote collaboration environment.


Summary
In conclusion, choosing the right screen sharing app is essential for effective remote collaboration. By considering factors such as ease of use, collaboration tools, device compatibility, and integrations, you can find the perfect app for your team's needs. The top screen sharing apps of 2023, such as Zoom, Microsoft Teams, Slack, Google Meet, Cogency.io, and Webex App, offer a variety of features and benefits to cater to different preferences and requirements. So explore these options, follow the practical tips for effective screen sharing, and enhance your remote collaboration experience.


Frequently Asked Questions


What app allows you to share your screen?
Screenleap and AnyDesk are screen sharing apps that allow users to easily share their screens from Windows, Mac, iOS, Android or any OS that supports the Chrome browser.
With app downloads, users can quickly start to share their screens with remote participants.


How can I share my screen remotely?
You can share your screen remotely by using any of the leading screen sharing software, such as FreeConferenceCall.com, TeamViewer, Join.me, Windows Remote Desktop Connection, Screenleap, Mikogo, or Splashtop.


Can you screen share between devices?
Yes, you can screen share between devices using a variety of methods such as WiDiWiDi for laptops, local/remote network and USB cable for Android, AirPlay for iOS, and the "share computer screen" feature for PCs.


Teamviewer how to share screen?
Connect with the other computer via TeamViewer, click Share Screen and select the screen or window you want to share.
Click Share to begin.


What features should I consider when choosing a screen sharing app?
When choosing a screen sharing app, prioritize factors like user experience, collaboration tools, device compatibility, and integrations with productivity apps.
These features will help ensure that your team can work together efficiently and effectively. Consider the features that are most important to your team and make sure the app you choose meets those needs.
Look for an app.